The 12 Bestselling Cars, Trucks, and SUVs of 2022 (So Far)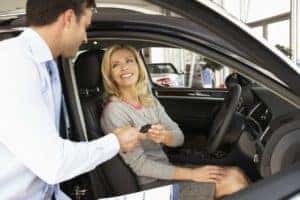 Car sales have gone through the roof in recent years, but we have good news. New and used car prices are finally slowing down from record highs, meaning that many of us can finally afford an upgrade!
If you're looking for a new car, you don't want to settle. Fortunately, sales numbers can tell you a lot about a vehicle's performance. Let's talk about the best cars to buy in 2022 and help you find the best dealerships to purchase from!
12. Honda Accord
Honda Accords are always on the list for most popular mid-size sedans, and the Civics always perform admirably for smaller ones. 2022 is no exception, even with a massive sales dip for sedans in the US, as more consumers prefer SUVs and larger vehicles.
11. Tesla Model Y
The Tesla Model Y is gaining serious traction among EV and luxury vehicle lovers, selling just over 108,000 models in the first half of 2022. The compact luxury SUV has an impressive range of up to 330 miles (battery only), sells for a fair $65,000, and is the only EV to make it on this list.
10. Toyota Tacoma
Tacomas are the most popular small pickup trucks in the world, and they are still selling exceptionally well. They are more expensive on average than similar pickup trucks, and they don't often come with the same luxury. However, serious drivers are well aware of Toyota's dependability, especially when it comes to their Tacoma.
Tacomas can last hundreds of thousands of miles with proper care, which is why they have such a high resale value for a used car purchase. It's no surprise that they've sold over 108,000 Tacomas so far this year!
9. Honda CR-V
Dependable, safe, and time-tested CR-Vs are at it again, selling over 116,000 vehicles. CR-Vs are known for their sophisticated AWD systems and reliability in tough weather conditions, making them very popular in the northern US.
8. Toyota Highlander
Selling over 117,000 Highlanders, Toyota is showing a dramatic shift toward SUVs and larger vehicles among US consumers. The Highlander is one of the best-performing mid-size SUVs on the market, selling 51,000 more units in 2021 than the year before!
7. Toyota Corolla
For commuting cars, it's difficult to beat the Corolla. It's fuel-efficient, getting up to 40 mpg on the highway, and up to 53 mpg with the hybrid version.
Not only that, but it comes with the classic Toyota dependability, meaning it can outlive you and your kids with proper care. It's no surprise that it's sold 117,000 models so far this year, even with sedans dwindling in popularity.
6. RAM Series
RAM pickup trucks are decreasing in popularity, selling 15% less than in 2022. Some recent models have had problems with their engines and transmissions, which is affecting consumer trust.
However, people buy RAMs for their power and prestige in the trucking world. They come with many bells and whistles that offer a reasonably luxurious drive, along with plenty of popular aftermarket parts. Certain versions of the RAM 1500 can tow up to 8,280 pounds, and the 3500 can tow an unprecedented 14,970 pounds, which should help RAM increase its sales!
5. Chevy Silverado
Like the RAM series, Chevy Silverados are increasing in popularity for pickup trucks. They're affordable and come with plenty of luxury, offering a massive towing capacity of up to 11,000 pounds.
4. Jeep Grand Cherokee
It's clear that consumers are turning toward mid-sized SUVs more than ever when the Grand Cherokee tops our list for American SUVs. The Grand Cherokee outperformed other popular Jeep models, as well as the Toyota Highlander and similar-sized models this year, selling over 134,000 models so far!
3. Toyota Camry
What a surprise, the Toyota Camry again this year tops our list for sedans once again. The Camry is an ultra-reliable vehicle known for lasting well over 250,000 miles with proper maintenance and care. Drivers have caught on, which is why Toyota has sold 136,000 Camrys so far this year.
2. Toyota RAV4
It should come as no surprise that the Toyota RAV4 is at the top of the list for SUVs, selling just over 200,000 vehicles so far in the US. The Toyota brand is widely associated with longevity and dependability, and many drivers are willing to pay a little extra for security. More Americans are turning away from sedans in favor of SUVs and crossovers, and the RAV4 is still the most popular choice for small SUVs.
Also, Toyota is notoriously late to the game on EVs, as they want to perfect the technology before introducing it and tarnishing their brand. However, they had a substantial headstart on the competition for hybrid vehicles, so they are sticking to their niche. Their Hybrid RAV4 has become a very popular seller and is highly rated by consumer reports across the board!
1. Ford F-Series
The introduction of the new, all-electric Ford F-150 Lightning has brought much attention to Ford in the last year. However, that's far from the only reason the F-series tops this year's list. Believe it or not, Ford saw a 17% decline in sales in 2022 and still held on to the top spot!
These are versatile vehicles, performing admirably as work, commute, or off-road trucks.
The Ford F-Series tops the list year after year because of its dependability, power, and value balance. As a result, Ford still makes over 90% of its profits from the F-150 alone and has stopped making sedans altogether, as their trucks perform so well. The F-series sells $17 billion more than all of Tesla's vehicles combined!
Get the Right Car For Your Needs
Now that you know the best cars to buy in 2022, consider your needs and choose a vehicle off this list! For pickup trucks, it's hard to beat the Ford F-series, and (if you noticed a pattern) it's hard to beat Toyota or Honda generally!
Stay up to date with our latest automotive news, and feel free to contact us with any questions or for help finding a vehicle for you!